Exercise Ideas for Pets During Wintertime
From a pet's point of view from the window, winter presents plenty of possibilities for stimulating play. For many cooped up cats and dogs, they find snow and other seasonal elements to be entrancing… until they're outside and feel the bitter cold.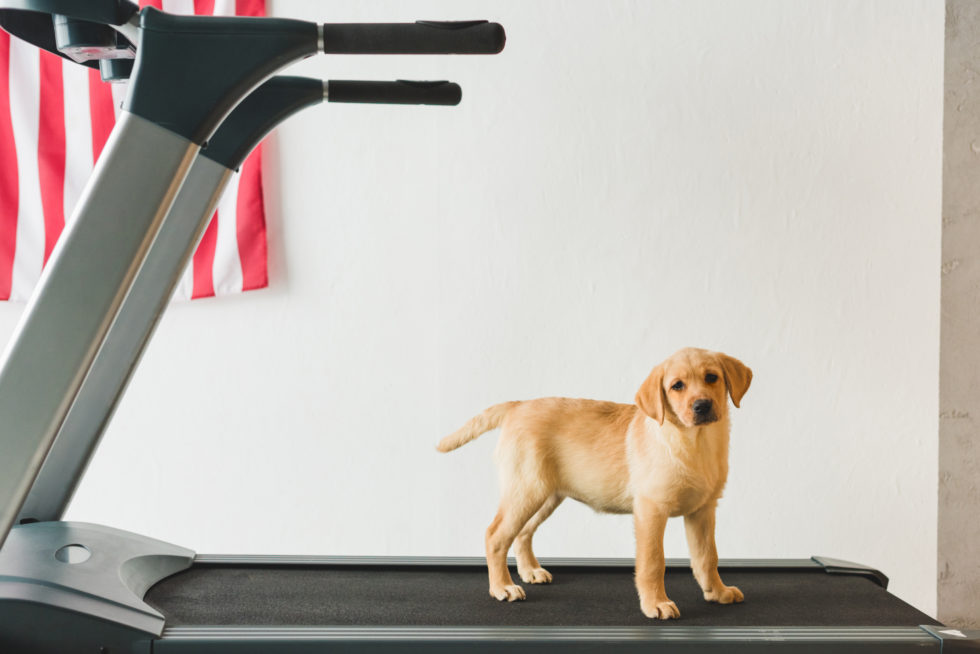 But should fewer trips outside mean less exercise for your pet? No, it shouldn't! North Jackson Animal Clinic in Stevenson, AL, explores pet exercise tips to keep your animal companion happy and healthy all winter long.
Keeping Your Furry Friend Safe & Warm If You Go Outdoors
Be Attentive to Your Dog's Needs
There's nothing wrong with taking your dog on a stroll when it's on the colder side. The same goes for your outdoor cat. But when it's bitterly cold outdoors, keep an eye out for warning signs that the weather might be too much for your pet.
Depending on their breed, dogs respond differently to chilly conditions. Dogs with shorter coats and shorter legs tend to feel the effects of the cold much quicker than long-haired, thick-coated animals
Age is another deterrent for winter walks. During their golden years, older dogs can struggle with walking on snow and ice and are more likely to fall. On freezing days, you may want to skip on the winter adventure and wait for a slightly warmer day.
If you have a cat who enjoys the outdoors, you may want to keep them indoors on those brutally cold days.
Dress Your Pet for the Weather
Humans bundle up when bracing for the bitter cold, so why shouldn't our pets?
You may think their fur will keep them warm enough, but their fur can only protect them so much. When going on a wintertime walk, deck out your trusted companion with warm apparel. Not only will they look cute, but they'll be better prepared for the conditions outside.
When dressing your dog up for the weather, be cautious — some dogs don't enjoy jackets and may try to escape from them. In certain situations, this can lead to suffocation. You'll also want to protect their paws, so consider investing in dog boots to lessen the risk for frostbite.
Keeping Your Furry Friend Active & Entertained Inside
Take Them to School
It's not summer camp; it's winter camp! Enroll your dog in a class at a local center as a way to make the most of the winter season.
A class will keep your dog active and also allow them the opportunity to interact with their puppy pals and develop socialization skills. There's an array of great offerings out there for pet stimulation, including swimming, obedience, and indoor agility classes.
The Classics
It may seem obvious, but a little bit more games of fetch, cat toys, and tug of war can go a long way when it comes to boosting your pet's activity level.
If you have a long hallway in your home, make it your designated fetch or prey-catch spot. Carve out time throughout the day to play with your dog or cat (this can be the time you'd normally be walking them if the weather wasn't a concern.)
Tug of war is a time-tested method of bonding and livening up your dog's life. Although dogs love tug of war, it can make some dogs more aggressive. The good news? There are ways to play tug of war that'll ensure the session is safe and productive.
Hit the Home Gym
Cardio machines aren't just for people anymore! Dogs, too, enjoy getting their heart rate up at the home gym. There are a multitude of terrific treadmill options with diverse features.
When shopping, consider your budget, but also what will work best for your dog's specific needs. What is their regular activity level? Do they need to lose weight? There's an ideal option out there that'll ensure your pet is stimulated throughout the winter season!
Your Pet's Health is Our Priority Year-Round!
At Jackson Animal Clinic, we believe that our role in caring for pets isn't just about regular vet visits, but providing tips to optimize their quality of life. Many humans and pets have a hard time adjusting to winter months, but we can get through it together with creative solutions and being attentive to needs. If you have questions about our veterinary services or other ways to keep your pet active, contact us today!